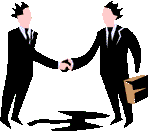 Stambouli Bulgaria Ltd.
IMPORTS- Gifts, Accessories, Writing Equipment



Swarovski is currently the most famous company in the world producing cut crystals. It was founded by Daniel Swarovski who invented in 1892 a machine which cut crystal jewelry stones with unmatched precision. Later on, he succeeded to create crystals with a flawless brilliance that was previously unimaginable.
These developments laid out the foundations for the future success and strength of the Swarovski group of companies.

Stambouli Bulgaria Ltd. started importing the "Silver Crystal" collection, Swarovski jewelry and the globally well established "Crystal Memories" collection.
The best seller in the Bulgarian market is the "Crystal Memories" collection which is a line of enchanting miniatures and accessories.

With a love of details, they evoke images and reminiscences of everyday life, familiar symbols, favorite activities and the good times of past and present. Each piece is a harmonious melding of Swarovski's radiant, brilliantly faceted crystals and fine, gold plated metal detailing.





1997-98. Stambouli Enterprises Ltd. All Rights Reserved.



A selection of Swarovski crystals